Emile Smith Rowe who is currently playing for Huddersfield is looking forward to joiningthe first team of Arsenal and is enthusiastic to play in No.10 position. He is eager to follow on the trail of Gabriel Martinelli and Bukayo Saka and become a regular player in the first team. He has made 12 appearances for the senior team but later was given on loan to Huddersfield.He is one of the most talked-aboutplayers for his potential who has emerged from Arsenal.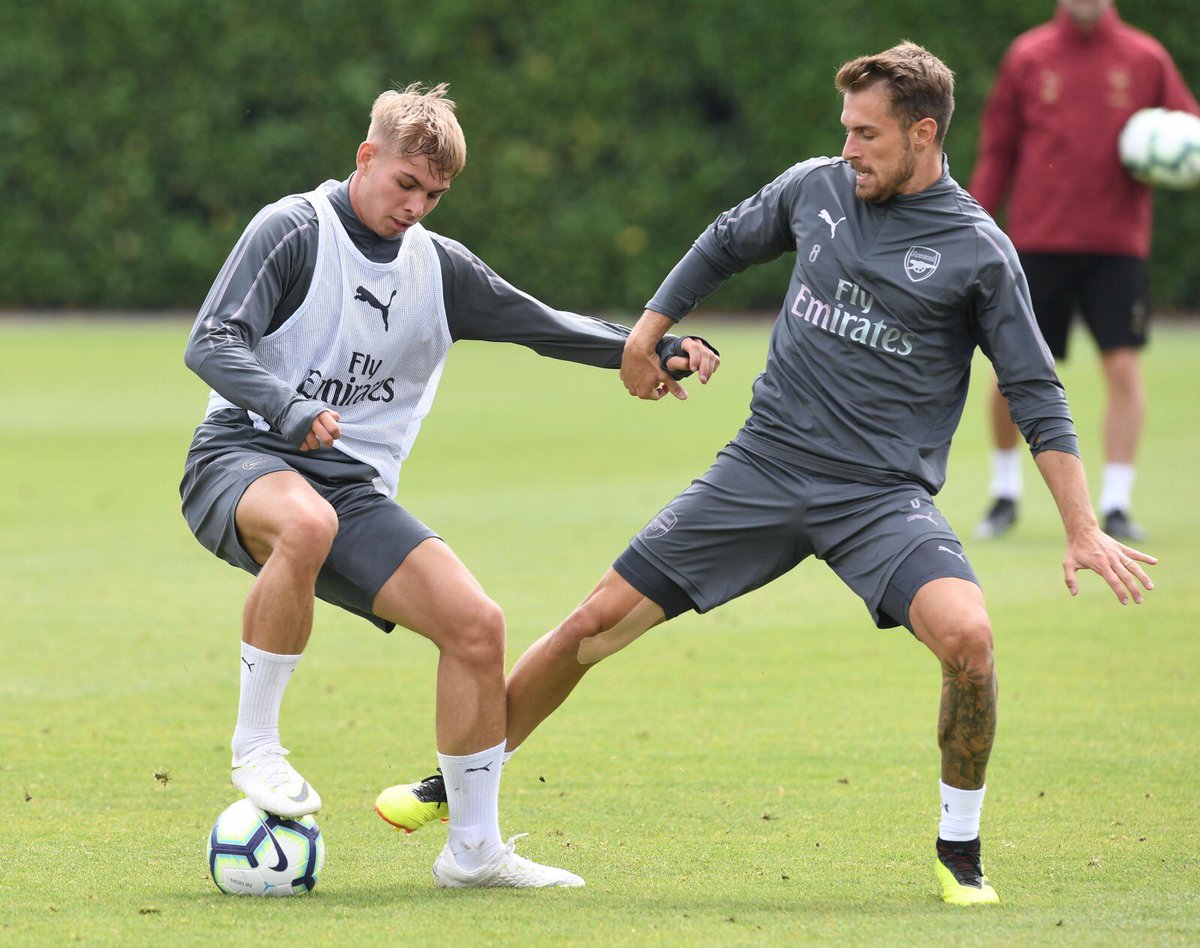 Smith Rowe doesn't have any intention of wasting his playing time in Huddersfield and will be fighting for a prominent place in the Arsenal senior team. He likes to play in every position but his favourite is No.10 position and enjoys playing there.
In Arsenal, he gets a lot of inspiration from
Ozil and to train with him is the best opportunity he could ever get and nothing is better than that. Other than Ozil
, he has been inspired by other players who have played in Arsenal as well as other teams.
"I used to watch Thierry Henry a lot. Dennis Bergkamp was definitely a player I always looked up to. We play in a similar position. Freddie Ljungberg was there and he is working at Arsenal now, helping all the young players," said Rowe.
Smith along with his father used to watch Barcelona playing who then had Messi, Iniesta, and Xavi on the same team. He has also taken a lot of inspiration from Kevin De Bruyne who joined Manchester City and he is developing his stream of play in accordance with him. With all the inspirations and hard work, he is capable of following the steps of Martinelli and Saka.
Smith is happy to have them make it up to the team and he also wishes toreturn back. He thinks that it will be good to have young players on the team. When asked about returning back he told that the current focus is on Huddersfield and he is looking forward to finishing the season. He will be returning back to Arsenal in the pre-season and see what will be the decision of the club.