Top striker for current English Premier League champions Leicester City, Jamie Vardy, is set to turn down the offer from Arsenal, according to reports. The 29-year-old England international who is currently in action at the Euro 2016 ongoing in France, is believed to favour extending his time at the King Power Stadium.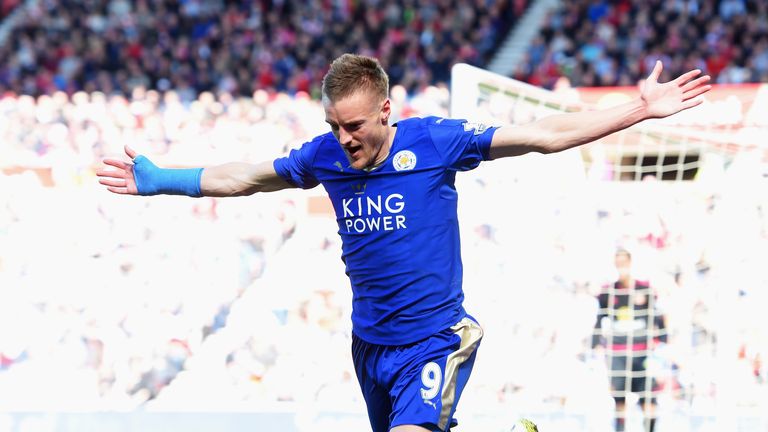 The BBC reports that though the player has not made a formal response to the offer from the Emirates, he will make it known after the continental championship. Arsenal made the bid of £20m triggering the release clause of the player, aside offering him a deal with weekly wages of £120,000. The offer made The Foxes increase his current deal to £100,000 per week.
With the likelihood that Vardy might not join The Gunners, there are reports that the club is already chasing alternatives. They are also believed to have decided not to improve the offer even if there is a need to. Vardy, who the club from non-league Fleetwood Town for £1m in 2012, signed a three-year deal in February, and the Foxes' new offer would extend that into a fourth year. This maybe guided Arsenal to offer Vardy a three-year deal with an option of another year, considering the age of the player.
Vardy had a tally of 24 goals in the Premier League in the last campaign. The goals sent him to the second spot in the list of goal scorers. Arsenal also wanted an answer before Vardy went to France but he said he just wanted to focus on the competition, where he has not scored a goal. BBC's report now suggests that the player has now resolved to remain at the club. Also, Wojciech Szczesny who is currently with AS Roma is set to return to the club ahead of the coming campaign.